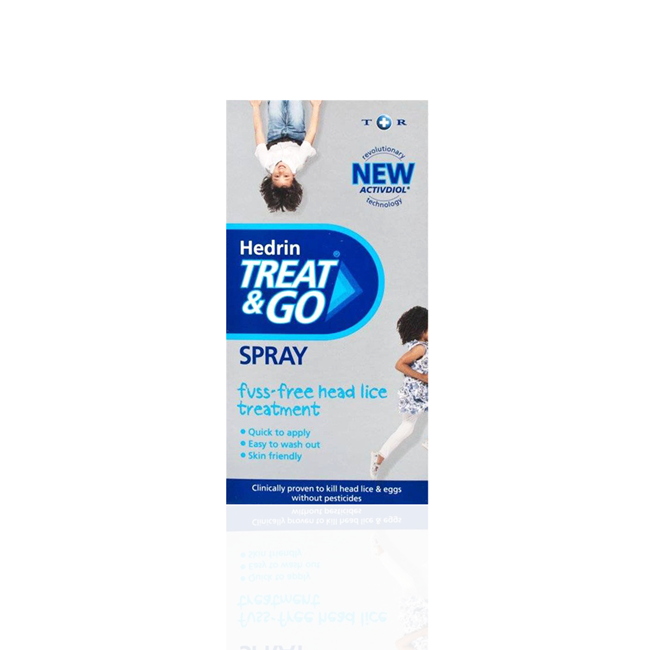 Hedrin Treat and Go Head Lice Spray 60ml
Description
Ingredients
Warnings
Delivery
Description
Works to remove head lice from the scalp. Dimeticone coats the lice making it harder for them to move and also remove any excess water, this also works by killing the lice and making it easier to remove them . Actividol removes the coating of the lice which causses them to dehydrate. Shake the bottle before use and apply onto dry hair, either comb through or rub the the solution in enuring there is a sufficent amount. Allow to dry or use a hairdryer. Leave the solution in for 8 hours and wash it out. Repeat this process after 7 days.
If you have any further questions about this product call our Browns Online Professional Pharmacist on 02476 364 586
Ingredients
Active ingredients - activdiol, dimethicone
Warnings
Always read patient information leaflet before use
Delivery
Standard Delivery
Free Delivery on all orders over £35.00
Orders below £35.00 are at charged at just £3.99
Delivery is within 2-3 days via Royal Mail 1st Class post.
Same Day Delivery
Receive your order on the same day, hand delivered by one of our delivery drivers.
A single charge of £5.99 per order
Available Monday to Friday - Cut off for same day delivery require orders to be placed before 3pm
Click and Collect
Order your product for same day collection at the branch closest to you FREE OF CHARGE
This service is currently in the process of being rolled out across all branches, however, during this time certain branches may not appear on the drop down menu.