Staying Safe in the Sun | Sun Awareness Week 3rd-9th May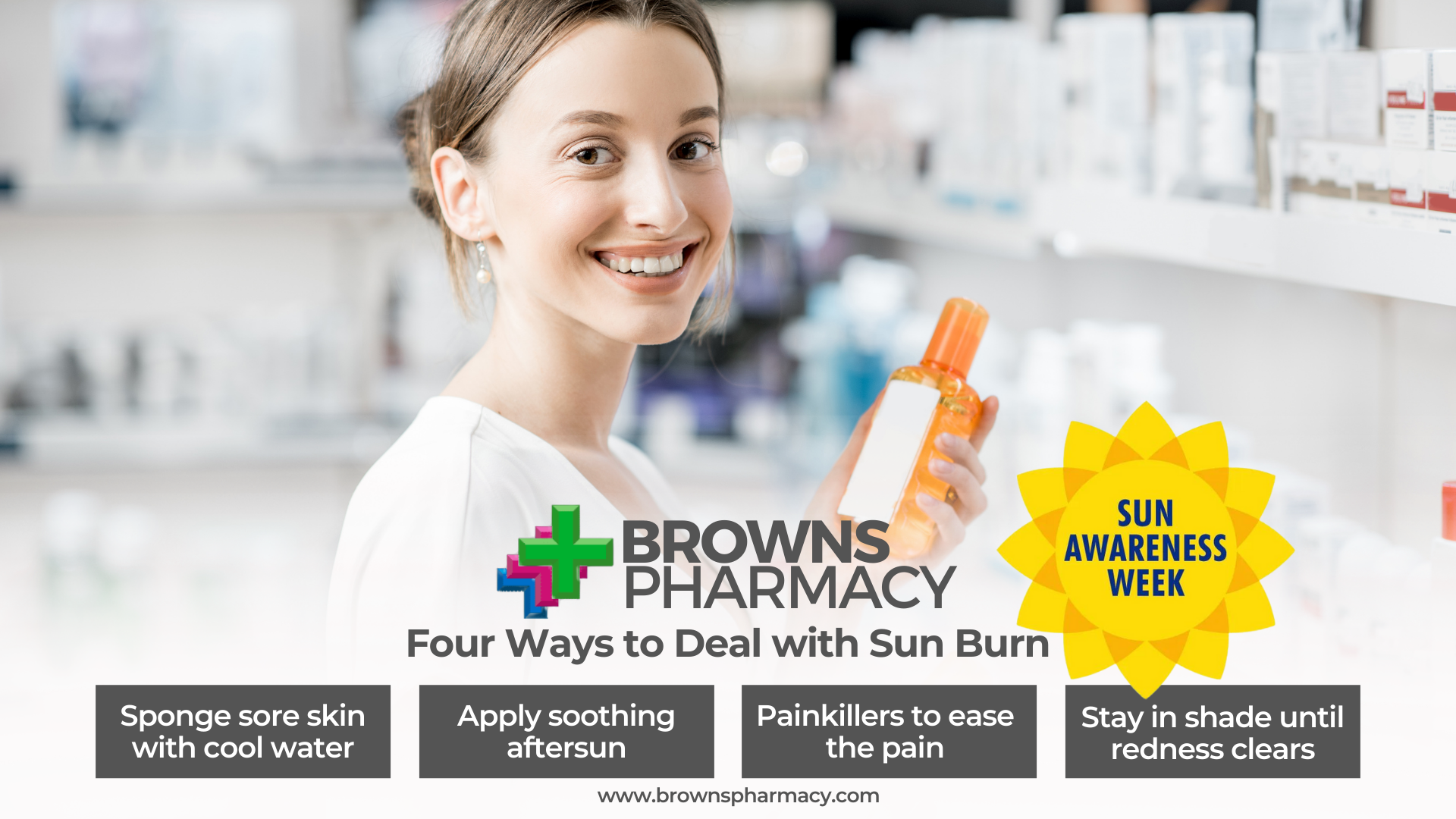 Staying Safe in the Sun | Sun Awareness Week 3rd-9thMay
Sun exposure and the use of sunbeds both increase the likelihood of developing skin cancer, however, they can also cause:
Ageing to speed up
Blisters, headaches and sunstroke
Your immune system to be weakened
Permanent damage to your eyes
Dehydration and heat exhaustion
Being sun savvy can help yourself and others to stay safe when you are in the sun and with summer on its way, here are our tips to keeping safe in the sun.
Limit your exposure to the sun by avoiding being the sun during the hottest hours of the day (10am until 4pm)
Seek shade where possible
Wear additional clothing in the sun (for example a hat, t-shirt and sunglasses)
Use sun cream which has an SPF of at least 30 and reapply every 2 hours or more frequently if you have been in a pool
Check any moles on your body regularly, keeping an eye out for any changes. If you do notice any changes then contact your doctor immediately.
Old wives' tales can sometimes ring true, but often they result in a misunderstanding of the truth, below are five myths about sun exposure.
People with dark skin don't need to wear sun cream

Regardless of skin colour, experts advise everyone to use a sun cream of at least 30 SPF. Dark skin may not get sunburned as quickly, the risks of sunspots, wrinkles and skin cancer as still increased by sun exposure.
Tanning is always safe as long as you don't burn

Tanning can predispose the skin to cancer and can cause photoaging.
You can only burn in summer or when the weather is warm

UV radiation is what results in the reddening of the skin when you are exposed to sun. It does not need to be warm for the UV index to be high and therefore you can suffer from sunburn while skiing.
You can't burn through glass

Ordinary glass absorbs 97 per cent of the UVB rays that can lead to sunburn and some skin cancers, this is the equivalent of an SPF 30. If you usually require a higher SPF factor then you might burn with prolonged exposure.
Sunbeds are safer than exposure to the sun

Many sunbeds give our greater doses of UV rays than a typical midday tropical sun. It can often be more harmful using a sunbed depending on the strength of UV rays from the sunbed, how often you use it, the length of the sessions and your skin type.
How to deal with sunburn
Sponge sore skin with cool water
Apply soothing after sun cream/spray
Painkillers (paracetamol or ibuprofen) will ease the pain
Stay out of the sun until all signs of redness have gone